Among developed countries, only the Australian, Canadian and Japanese equity markets are selling at multiples at or below their last 10-year range. All other DC equity markets are at their highs.

On the other hand, several emerging countries equity markets are attractively priced relative to their last 10-year range…
…but EC EPS are falling hard. European investors are praying for higher EPS while US investors are hoping EPS hang on.
More EMC earnings trends:
Recessions are the primary causes for equity bear markets…but recessions seldom just happen…(note that extreme valuation was present in 1987 contrary to what JPM believes).
There is also intra-year declines:
That said, one may think that record M&A activity is a sign that corporations are in good shape and feeling good about the future. Maybe, but that does not make better investors: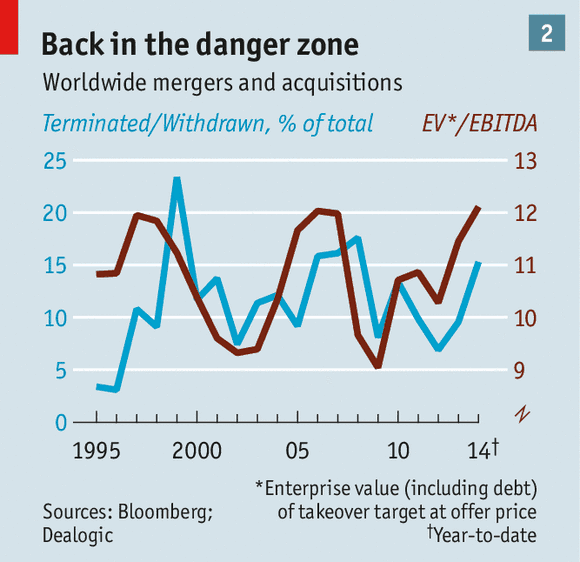 And the IPO market has become treacherous: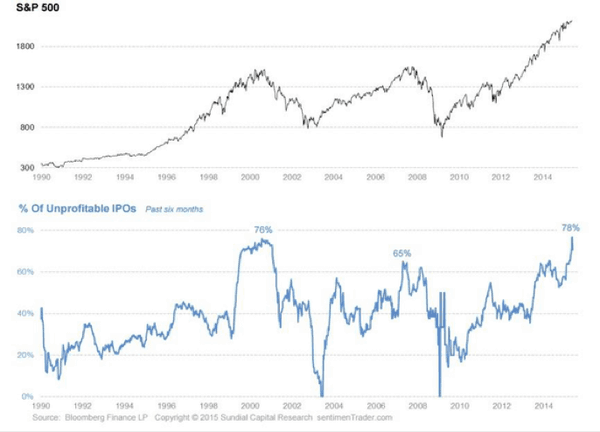 Even on their own shares, corporate officers and directors tend to buy high:
And if you think you should follow the big boys who have the truth, check this last chart. I will not bother to indicate the market's high and low points, you can figure them out yourselves.
Just like Joe Public:
The only positive is that neither the hedgies nor the public are currently bullish . They just don't know.
Lastly, from the horse's mouth
:
Careful out there! (Charts above from JPM, Meb Faber, RBC Capital, The Economist, BAML, Bespoke Investment)
If you enjoyed this article, Get email updates (It's Free)