Divided Fed Puts Yellen on Hot Seat Central bank chief faces cliffhanger decision as rate call comes down to wire
"Most [officials] judged that the conditions for policy firming had not yet been achieved, but they noted that conditions were approaching that point," the minutes said.
"Some participants expressed the view that the incoming information had not yet provided grounds for reasonable confidence that inflation would move back to 2 percent over the medium term," the minutes said.
Some officials worried about moving prematurely and lacking tools to respond if unanticipated events caused the economy to falter, and also about risks from developments abroad, particularly slowing growth in China.
Staff economists advising Fed officials on the outlook lowered their forecasts for economic growth and inflation.
A number of officials argued that a rate increase could convey confidence to the world about the economic outlook and that the Fed needed to move in acknowledgment of the economy's progress toward full health.
"Some participants expressed the view that, in light of their current outlook, it likely would be appropriate to adjust the federal funds rate gradually after the first increase to help ensure that the economy would be able to absorb higher interest rates and that inflation was moving toward the committee's objective," the minutes said.
"the possibility of adverse spillovers from slower economic growth in China raised some concerns."
The central bank cautioned a "material" slowdown in the world's second-largest economy could pose risks to the U.S. outlook. But it downplayed China's stock market plunge this summer, saying it seemed to have had a limited impact on Chinese growth so far…at least through the end of July.
"the committee's communications around the time of the first rate increase should emphasise that the expected path for policy, not the initial increase, would be the most important determinant of financial conditions and should acknowledge that policy would continue to be accommodative,"
(…) The minutes were from a meeting that took place three weeks ago, when recent economic data points had been disappointing. Since then, data has come in stronger, with retail sales getting revised higher and housing and construction coming in strong. Furthermore, Citi saw something specific in the minutes which it interpreted as hawkish.

The increased prominence of financial stability considerations in the FOMC discussion is a very hawkish signal that markets apparently ignored with the release of the July minutes.

Adding to that, while the Fed did cite concerns over inflation, Citi sees the recent uptick in the Consumer Price Index as reason to lessen the concern, even though the markets seemed to interpret the inflation worries as dovish. The latest CPI readings were low in July, but core inflation has picked up in the past six months. Citi views a number of the factors leading to downward pressure on inflation as temporary, which the Fed has said it will look past. (…)

Lastly, the minutes noted concerns over worldwide economies such as Greece and China, but that it did not merit changing the baseline view for the U.S. (…)
U.S. Consumer Prices Rise for Sixth Straight Month U.S. consumer prices rose 0.1% in July, marking the sixth-straight monthly increase and suggesting mild inflation pressure is stirring.
From a year earlier, prices are up a very mild 0.2%, but when excluding volatile food and energy categories, the gain in the so-called core index was a more solid 1.8%.

From a year earlier, shelter prices were up 3.1% in July, the largest annual increase since early 2008. Shelter is the largest component of the consumer-price index, accounting for about a third of the overall measure.

Prices for some goods that are typically imported fell last month. For example, toy prices fell 0.5% from June, and home furnishing prices fell 0.2%. However, apparel and footwear prices rose in July.
Cleveland Fed calculations keep median core CPI at 2.4% a.r.
IMF Decision Rattles Yuan China's yuan fell after the International Monetary Fund dealt a setback to the currency's role on the global stage, breaking a streak of stability earlier this week.
The International Monetary Fund late Wednesday signaled that China's currency won't be added to its influential basket of reserve currencies for at least a year, after the executive board approved an extension for the current basket of currencies that includes the U.S. dollar, Japanese yen, pound and euro. The decision confirms an earlier proposal to delay the five-year reshuffling of the basket, which doesn't include the yuan. (…)

"It is hard to have a high degree of conviction in anticipating the increasingly fitful reactions of the Chinese policy makers, and by extension the near-term direction of the [yuan]," analysts from Goldman Sachs wrote in a note earlier this week. (…)
China's export problem is not simply one of increased international competition — it is also a case of lacklustre global demand. Despite improving economic activity in the US and Europe, exports from across Asia have yet to see a long-awaited lift, leaving policymakers with scant tools to respond.

China and its neighbours share many of the same challenges. Japan's poor second-quarter gross domestic product figures were partly due to weak trade, while South Korean exports have been shrinking for the past five months. Shipments from Thailand, Taiwan, the Philippines and Malaysia have all been disappointing this year. (…)

The slowdown in China's economy has also helped push down global commodity prices, especially those used in heavy industry such as iron ore, copper and oil. That, in turn, has undermined growth in the resource-rich emerging markets that export to China, including Brazil and Russia, both of which are now in recession.

The knock-on effects of the commodity slide have been felt in Asia's high-end manufacturing economies, notably South Korea and Japan, where cuts to investment by miners and energy producers have hit the large engineering companies that supply drilling platforms and gas storage units used in resource extraction.
Li & Fung Ltd., the world's largest supplier of clothes and toys to retailers, reported first-half core operating profit slumped 20 percent amid weak demand from its customers in the U.S. and Europe.

Li & Fung gets about 60 percent of its revenue from the U.S., where consumer confidence fell in July as a stock market slump amid weakness in China may have damped Americans' views of the domestic economy. The rapid decline in the euro due to political uncertainty around Greece, and the slowing Chinese economy also affected the company's business, it said Thursday.

The Hong Kong-based company, whose customers include Wal-Mart Stores Inc. and Target Corp., reported net income rose 33 percent to $149 million, while sales climbed 1 percent to $8.63 billion.

Lower oil prices weren't able to offset the general economic softness and retail sales in the U.S. remain lackluster as Americans use their savings from lower oil prices partly to pay down their debts and save the money instead, the company said.

The retail demand in the U.S. was largely boosted by heavy promotions, hitting Li & Fung's customers and weighing on margins, the company said.

Sales in the U.S were flat, while those in Europe and Asia, which each accounted for 16 percent of the total, dropped 13 percent and grew 8 percent, it said. Li & Fung's margin fell 1 percent during the period.

Wal-Mart, the world's largest retailer, said in May it pulled some of its goods sourcing business from Li & Fung, while Kate Spade & Co. will take sourcing for accessories in-house starting spring 2016.
Canadian Oil-Sands Producers Struggle Canada's high-cost oil-sands producers are struggling as oil prices sink to fresh six-year lows, and even the most efficient drillers are losing money on every barrel they produce at current prices.
Benchmark West Texas Intermediate oil cost less than $41 a barrel in Wednesday trading, which although at multiyear lows was still well above the Western Canadian Select average of around $24 a barrel.

More than half of current oil-sands production can't break even unless WTI crude-oil prices rise above $44 a barrel, according to a TD Securities Inc. report published Wednesday. (…)

"Every single SAGD/CSS player [is] bleeding cash on every barrel of bitumen produced at the current WTI" spot prices, TD Securities said. (…)

Despite lower prices, the Canadian Association of Petroleum Producers expects oil-sands output to continue to grow another 30% through 2020 as multibillion-dollar projects already under construction start producing. CAPP forecasts oil-sands volumes will grow by 130,000 barrels a day over 2014 levels to 2.29 million barrels a day this year as major producers such as Suncor and Exxon Mobil Corp.'s Imperial Oil Ltd. subsidiary increase their output.

All the oil-sands crude—most of which is exported to the U.S.—is forcing rival heavy-crude producers like Venezuela, Mexico and Colombia to lower their prices to compete. (…)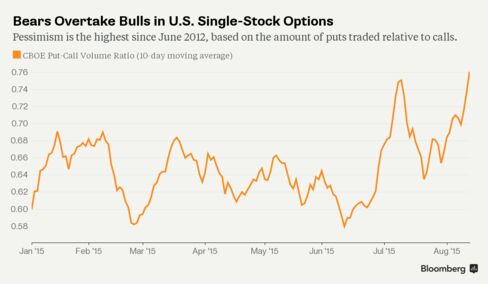 Time to End Quarterly Reports, Law Firm Says Influential law firm Wachtell, Lipton, Rosen & Katz says quarterly earnings reports distract companies from long-term goals and the SEC should think about no longer requiring them.
(…) In a memo to its clients Tuesday afternoon, Wachtell noted a letter recently sent by U.K. investing giant Legal & General Investment Management Ltd. to the boards of the London Stock Exchange's 350 biggest companies supporting an end in many cases to quarterly reporting.

The memo cited a move late last year to eliminate quarterly reporting requirements in the U.K. Regulators there found that "rigid quarterly reporting requirements can promote an excessively short-term focus by companies, investors and market intermediaries and impose unnecessary regulatory burdens on companies, without providing useful or meaningful information for investors." (…)

In 1934, amid a wave of Depression-era regulations, the SEC forced U.S. companies to file annual reports and disclose more information to investors. In 1955, the mandate became semiannual and in 1970, quarterly. (…)

Academics have found evidence that increased reporting leads to short-term thinking by managers. In a paper last April, professors from the City University of London and Duke University found that firms that increased their reporting frequency reduced their spending on long-term assets.

"The decline in investments, for the most part, reflects the effect of managerial myopia induced by increased reporting frequency," the paper concluded. It said it couldn't determine whether the costs of more reporting outweigh the benefits of the information.

Still, other academic studies have weighed in on the benefits of increased reporting, noting that by reporting quarterly instead of semiannually, companies are able to reduce their cost of equity because shareholders will be more willing to take additional risk with more information. One study found more frequent disclosures led to higher price/earnings ratios.

Mr. Berenson doesn't think the solution is scrapping quarterly reports, which he said he doesn't see as an obstacle to long-term focus. He pointed to Amazon.com Inc., which has frequently failed to turn a profit and yet has kept investors focused on its long-term future.

"I don't think that getting rid of them is a good idea," Mr. Berenson said. "They are a source of information for investors."
Actually, the problem really started in the early 1980's with the increasing influence that investment consultants won over institutional investors. Consultants advised and often encouraged their pension fund clients to switch managers more regularly in order to improve investment returns. Investment managers passed their paranoia on to corporations as they began to trade more actively in order to maximize their returns by shedding poor performers more rapidly. Then came stock options and yaddi, yaddi, yadda…
If you enjoyed this article, Get email updates (It's Free)