Orders, adjusted for seasonal swings and inflation, dropped 0.7 percent from the prior month, when they rose 1.5 percent, data from the Economy Ministry in Berlin showed on Friday. Orders dropped 2.7 percent from a year earlier.

Domestic orders fell 2.5 percent, the ministry said, while euro-area orders slumped 6.9 percent and demand from outside the currency bloc rose 5.5 percent. Orders for investment goods declined 0.5, and for consumer goods surged 4.3 percent.

"Order activity somewhat recovered in the fourth quarter," the ministry said in a statement. "Increasing demand from countries outside the euro area indicates a gradual recovery the global economy. However, industry expectations have somewhat clouded, signaling a more modest recovery in industrial activity." (…)
Markit's January Manufacturing PMI for Germany points to continued moderate growth in German manufacturing:
Latest survey results signalled a slowing in the rate of production growth at German manufacturers, largely a result of stagnating output at intermediate goods producers. Meanwhile, consumer and investment goods manufacturers reported further solid growth.

Mirroring the trend for output, new business also rose at weaker rate at the start of 2016. In fact, the increase in new business was the least marked in four months. Weaker demand from export markets was one of the reasons for the slowdown in total new business. However, some panellists reported that the weak euro and improved demand from the US helped secure higher new export orders.
But Europe looks slower overall:

Super Mario is surely not pleased to see that: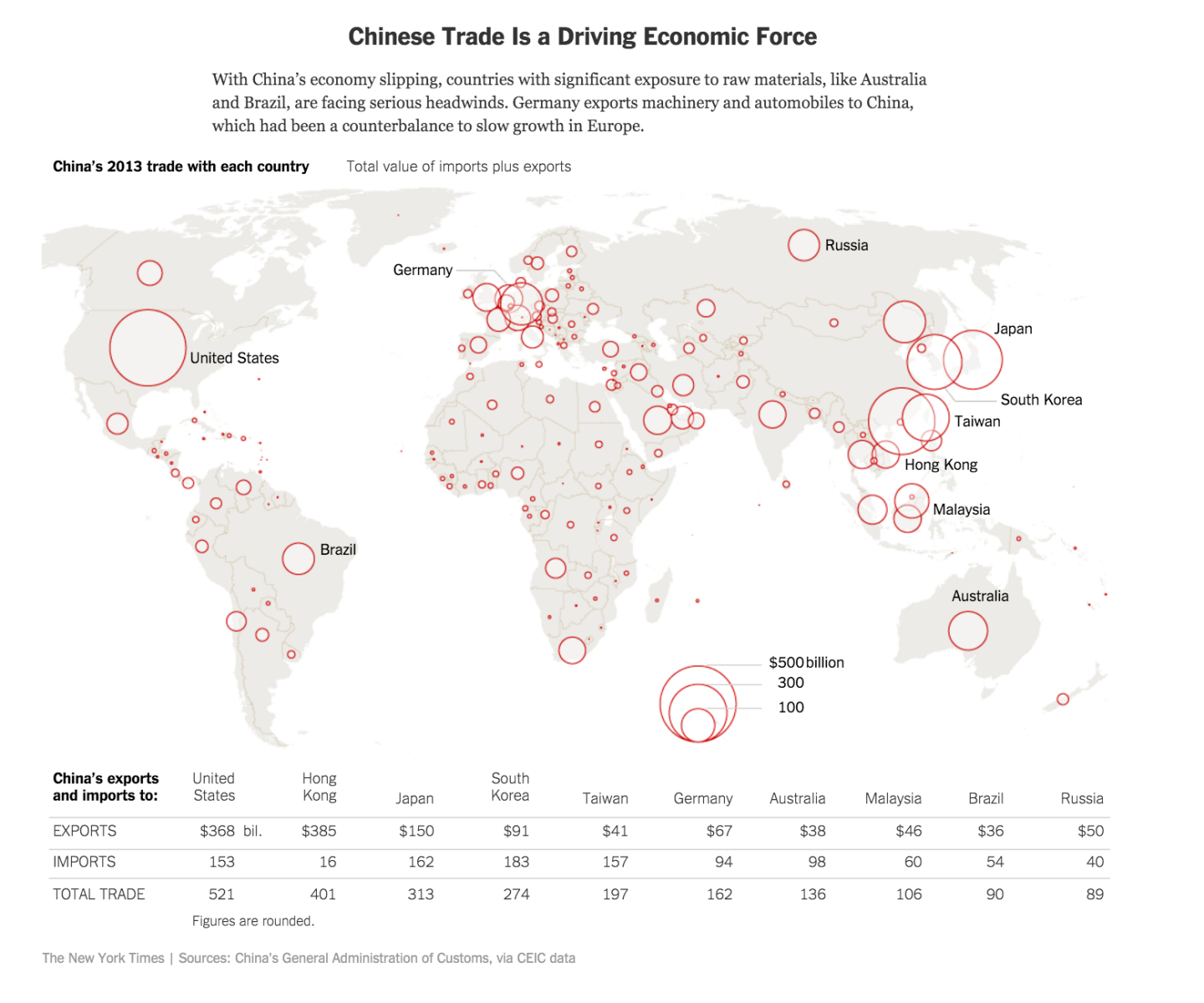 Rate Expectations: Not So Fast, Fed Wall Street is increasingly skeptical about the pace of Federal Reserve interest-rate increases this year, the latest blow to the central bank's years long efforts to unwind its easy-money policies and return the economy to a normal footing.
Bond yields send recession signal Universe of negative yielding debt grows beyond $5tn as central banks indicate further easing
If major government bond markets are right, the global economy is sliding towards recession and central bank easing policies will pull borrowing rates deeper into negative territory. (…)

In Europe and Japan, government bonds worth nearly $6tn now trade at such highs that buyers will make a loss if they hold the paper to maturity.

Across the Atlantic, talk of recession risk has grown louder in recent weeks among investors, with the 10-year Treasury yield, touching a nine-month low of 1.80 per cent this week. (…)

Investors face the difficult prospect of assessing whether low inflation has become ingrained thanks to the collapse in commodity prices. A greater concern: has central bank interference in financial markets made pricing so opaque that investors are risking the sort of losses incurred last April, when a European Central Bank driven rally in bond markets suddenly expired?

Negative or ultra-low yielding bonds sound unappealing, but with negative interest rates already in use by central banks in Japan, Denmark, Sweden, Switzerland and the eurozone, and major central banks indicating they are willing to do more to address low inflation, they make sense. (…)

Although the negative yields introduced will affect only a small portion of bank reserves, prices for government debt around the world jumped, sending trillions of dollars of bonds into negative territory. Investors bet that other central banks would also signal easier policy, a view that has been affirmed over the past week.

In Europe, ECB president Mario Draghi announced on Thursday that global weak inflation was no impediment to the ECB adding stimulus if needed while Bank of England governor Mark Carney cited the global economy as the cause of a lower inflation forecast for the UK.

Bill Dudley, president of the Reserve Bank of New York, also damped investor expectations of an upcoming rate rise in the US by addressing tighter global financial conditions this week. (…)

The lifespan of the rally in government bonds will depend on how long investors keep faith in central banks, says Tad Rivelle, chief investment officer for fixed income at TCW, a Los-Angeles based asset manager. Every economic cycle has a grand narrative that eventually unravels, he says. In the late 1990s it was the information revolution, in the 2000s it was housing prices.

"This cycle the narrative has been that central banks have got the ball, know what they're doing and can keep the game going as long as they want," he says. "But humans have not found a way to abolish cycles."
EARNINGS WATCH
307 companies (75.2% of the S&P 500's market cap) have reported. Earnings are beating by 4.5% while revenues have met expectations.
Expectations are for a decline in revenue, earnings, and EPS of -3.4%, -4.9%, and -3.0%. EPS is on pace for -1.9%, assuming the current beat rate for the remainder of the season. This would be +4.2% excluding Energy.
Yesterday I noticed that Thomson Reuters' estimate for 2015 EPS had curiously increased in recent days from $117.11 on Jan. 29 to $118.33 yesterday. Turned out this was a typo. T's estimate is $117.33. Here's the Barometer on that basis:
To be watched:
Hmmm…


The long slide (Bespoke):

If you enjoyed this article, Get email updates (It's Free)