Government Spending Cuts Escalate Clashes Over Monetary Policy Many central bankers want advanced economies to boost government spending to snap the global economy out of its funk—but winning cooperation from elected officials, under pressure to slash expenditures, is proving difficult.
In the U.S., government outlays on goods and services as a share of the economy have fallen to historic lows. Consumption and investment by all governments—local, state and federal combined—dropped to 17.6% of gross domestic product in the fourth quarter of 2015, matching its lowest level in 66 years, according to the Commerce Department. Meanwhile, demographic changes have pushed up government transfer payments to individuals. (…)

"There's no getting around the fact that monetary policy in the United States and many other advanced countries has been under a substantial burden and has not gotten a lot of help from fiscal policy," Fed Chairwoman Janet Yellen said recently. (…)

Now policy makers are in a bind, trying to boost investment in infrastructure and education—when so much public money already goes to retirement programs—without sending government debt to unmanageable levels. (…)

"With real rates as low as they are," she said, "investment-oriented fiscal policies, it seems to me, there's a case for that."
The world economy is beset by feeble growth and a recovery that is "weak, uneven and in danger of stalling yet again," according to the latest Brookings Institution-Financial Times tracking index.

In a publication ahead of the spring meetings of the International Monetary Fund and World Bank this week, the index provides sober reading, highlighting sluggish capital investment, falling industrial production and declining business confidence. (…)

There is evidence of extreme weakness in emerging markets, with recent data from many economies faring much worse than their historic averages, although there has not been a further decline in 2016.

In advanced economies the data are generally better, but the growth index is no higher than its long-term average as confidence has stumbled amid weaker financial markets and fears of shocks such as Britain's potential departure from the EU. (…)
Inventories at the wholesale level declined 0.5% during February (+0.5% y/y) following a 0.2% January drop, revised from +0.3%. The shortfall reflected a 1.1% decline (+3.7% y/y) in the nondurable goods sector, despite a 1.5% rise (-9.6% y/y) in petroleum inventories. (…) In the durable goods area, inventories eased 0.1% (-1.3% y/y) as motor vehicle inventories fell 1.0% (+5.5% y/y). Furniture & home furnishing inventories remained unchanged (+6.6% y/y) while electrical product inventories rose 2.0% (-0.6% y/y).

Wholesale sector sales eased 0.2% (+0.7% y/y), down for the fourth straight month. Nondurable goods sales declined 1.6% (-2.4% y/y) as petroleum & petroleum product sales dropped 10.1% (-32.8% y/y) with lower prices. Paper product sales declined 1.4% (+9.8% y/y), but apparel sales gained 1.7% (11.2% y/y). Durable goods sales recovered 1.2% (4.2% y/y) as furniture & home furnishings sales rebounded 2.3% (8.9% y/y). Electrical equipment sales recovered 3.1% (6.4% y/y), but machinery sales declined 1.4% (+4.8% y/y).

The wholesale trade inventory-to-sales ratio eased to 1.36, but remained near the highest level of the economic expansions. The nondurable I/S ratio held at a record 1.05 as the petroleum ratio remained in record territory at 0.57. The ratio in the apparel sector of 2.14 was increased slightly y/y, and the chemicals ratio at 1.29 remained elevated. The I/S ratio in the durable goods sector eased to 1.69, down slightly from last year's high. The 3.05 machinery ratio was steady as was the ratio of 1.04 in electrical goods.
GDPNow: Latest forecast: 0.1 percent — April 8, 2016
The GDPNow model forecast for real GDP growth (seasonally adjusted annual rate) in the first quarter of 2016 is 0.1 percent on April 8, down from 0.4 percent on April 5. After this morning's wholesale trade report from the U.S. Bureau of the Census, the forecast for the contribution of inventory investment to first-quarter real GDP growth fell from –0.4 percentage points to –0.7 percentage points.
Goldman Sachs Group economists found that the GDPNow tracker "oversteers" in a given direction by about 30% based on the most recent news. That mean if the model is revised down one percentage point based on new data, actual GDP would surprise on the upside by 0.3 percentage points.

The Goldman economists conclude in research released Friday that, "GDP tracking remains imperfect, as quarterly advanced GDP releases incorporate many data gaps that are judgmentally filled by economists at the Bureau of Economic Analysis." Still, they suggest the tracker could focus less on the most recent news and take trends more into account. (WSJ)
Italy Cuts Economic Growth Forecasts Italy also raised 2017 budget deficit target, a move that risks European Commission clash over fiscal policies
In its new economic forecasts, which are a first step in the process of making the 2017 budget, Prime Minister Matteo Renzi's government sees the Italian economy growing by 1.2% this year and 1.4% in 2017, down from the previous forecasts of 1.6% for both years.

The budget deficit target, which is closely watched by the Commission, was cut slightly to 2.3% of gross domestic product this year, from the previous 2.4%, but was increased to 1.8% from 1.1% in 2017. (…)
China's consumer-price index rose 2.3% in March from a year earlier, matching February's level, according to the National Bureau of Statistics. The rise in the key inflation gauge undershot a median 2.5% gain forecast by 14 economists in a survey by The Wall Street Journal. Prices tend to fall after the Lunar New Year holiday so the steady inflation level could take pressure off the central bank for now to reduce interest rates, economists said. The food-price component of the index rose 7.6% on year in March, compared with 7.3% in February. (…)

Nonfood prices rose a mere 1% in March, the same pace as in February.

China's producer-price index, a measure of prices at the factory gate, declined 4.3% in March from a year earlier, compared with a 4.9% drop in February, the statistics agency said. (…)
There are downside risks for the China property market in the second quarter because of the tightening measures that have been reintroduced to some cities, a Chinese government researcher said.

The curbs in first-tier cities are limiting property sales' growth, Zhang Changcai, deputy director general at the Information Research Department of the State Council, said at a conference in Beijing Saturday.

(…) Home sales in Shanghai, China's financial hub, tumbled 60 percent in the week after the municipal government on March 25 unveiled a package of curbs, including stricter approval criteria for non-resident homebuyers and higher down-payment requirements for second homes.

The second quarter will be a challenging period for developers because of the tightening in Shanghai and Shenzhen, as well as declining sales in second-tier markets, industry consultant E-House Co-president Ding Zuyu said in Shanghai on Friday.

The Financial Society of Shenzhen Special Economic Zone, a research unit under the local branch of the People's Bank of China, last month asked commercial banks in the city to strengthen risk-control practices on household mortgage loans as property prices have soared, according to a statement obtained by Bloomberg News. (…)
Continued Signs of Stabilization Expected in March Data
CEBM's industrial sector survey results and the Caixin/Markit PMI display an obvious pickup in industrial production in March. High-frequency coal consumption data shows a significant rise in average daily consumption and improving coal consumption growth, further evidence of a likely rise in industrial sector output growth.

A slight improvement in fixed asset investment growth is expected for March. This improvement was led by strengthening infrastructure spending and supported by improving manufacturing sector investment growth in response to the positive turn in industrial profit growth that occurred in February. Although real estate markets continued to heat up in March, we expect a slight dip in real estate sector investment growth from the 3% YTD Y/Y growth observed in Jan-Feb.

Within the backdrop of recent improvements in global trade activity and a low base effect from 2015, we expect to see a significant improvement in Y/Y export growth compared to January and February.

On the consumption front we expect retail sales growth to remain stable as new economy sector growth helps to offset downward pressure that slowing growth in traditional sectors is placing upon consumption.

On the lending front, we expect a normalization of lending activity following a strong surge in cumulative credit issuance in the first two months of 2016. January lending surged partially in response to changes in macro-prudential and bank monitoring systems that effectively eliminated soft monthly lending caps in place prior to changes made starting in 2016. As frequency of monitoring has been extended from one month to three, lending activity likely normalized in March in order to meet end-of-quarter review requirements.
Oil Surges Near $40 a Barrel Oil prices surged to one of their strongest performances of the year as signs that oversupply may wane and the global economy may improve keep encouraging traders to bet on an oil rebound.
(…) There were few clear triggers for Friday's rally, though most boil down to further speculation on a recovery, brokers and traders said. Federal Reserve officials late Thursday and early Friday made comments considered optimistic on the U.S. economy and flat U.S. interest rates, both factors that can help support oil prices. And many traders are also still hopeful that global exporters could finalize a deal to cap output at a high-stakes summit scheduled for April 17. (…)

Oil's recent gains match similar swings upward last year, and oil typically has a seasonal rally early in the year as traders anticipate the annual spike in gasoline demand, said Brian LaRose, senior technical analyst at the brokerage ICAP PLC. U.S. gasoline consumption has just set new records for March, another factor that has helped push oil higher in recent months.

"The whole seasonal pattern, I don't think it's done," Mr. LaRose said. "And there's a lot of hope…that OPEC's going to save the day." (…)
(…) State-run National Iranian Oil Co. will sell the Forozan Blend crude for May to Asia below the level offered by rival Saudi Aramco for Arab Medium, the third month the Persian Gulf state is giving the discount after setting it at a premium for almost seven years through February 2016, data compiled by Bloomberg show. NIOC will also sell the Iranian Light grade to Asian customers at 60 cents below Middle East benchmark prices, a company official said on Friday, asking not to be identified because of internal policy. (…)
(…) In 2004, people then-aged 25 to 34, the core of Generation X, had a homeownership rate of 49.5%, the highest for that age group since the U.S. Census Bureau started regularly collecting such data in the early 1980s.

Last year, by contrast, the homeownership rate for 35-to-44-year-olds was at a more than three-decade low of 58.5%, down from an average of 65.8% for that age group. The upshot: Generation X experienced a much smaller increase in homeownership rates than previous generations as they hit middle age.

Much of the discussion of the future of the housing market centers on millennials, the group born between 1985 and 2004, according to the Harvard Center. Their tendency to live at home with parents and delay getting married has raised concerns about long-term homeownership trends.

But Generation X's travails promise to disrupt traditional real-estate patterns as well. The housing market can be viewed as a progression through time: younger people start out renting, save enough to buy houses, build equity and then trade up to more desirable homes.

Now that trajectory has been interrupted, with fewer middle-aged buyers trading up, which would open up the inventory of smaller homes for younger buyers.

The challenge is compounded because the population of Generation X, roughly 83 million, is smaller than the roughly 87 million millennials. By 2025, millennials are expected to grow to 93 million, mainly due to immigration, while the size of Generation X will remain steady.

There are now three million more renters in their 30s and 40s today than 10 years ago, even though the number of households in that age bracket declined, according to data from the Harvard Joint Center. (…)

Many people who lost homes to foreclosures or short sales face long waits before lenders will consider them again—up to seven years for foreclosures and up to three years for a short sale. A study last year by the National Association of Realtors estimated that about a third of the 9 million buyers who went through distressed sales or foreclosures between 2006 and 2014 will never return to homeownership. (…)
Unfortunately, their methodology was not disclosed.
EARNINGS WATCH
(…) Analysts forecast a 20 percent decline on average in earnings from the six biggest U.S. banks, according to Thomson Reuters I/B/E/S data. Some banks, including Goldman Sachs Group Inc (GS.N), are expected to report the worst results in over ten years.

This spells trouble for the financial sector more broadly, since banks typically generate at least a third of their annual revenue during the first three months of the year. (…)
China's uptake of industrial robots is set to rise rapidly in the coming years as higher labour costs and the heightened aspirations of workers push manufacturers to embrace automation.

The development may add to fears that workers in poorer countries are most in danger of being displaced by automation, with analysis by Citi and the Oxford Martin School, a research and policy unit of the UK university, published earlier this year suggesting that more than 75 per cent of jobs in China are at a "high risk" of computerisation.

Mirae Asset Management, an Asia-focused house with $75bn of assets, predicts that China's robot army will expand at a compound annual growth rate of 35 per cent until 2020.

Given that the International Federation of Robotics estimates that China had 260,000 industrial robots last year, Rahul Chadha, chief investment officer of Mirae, says: "Using the rule thumb that one industrial robot replaces four to five workers, this suggests that robots have rendered more than 1m people jobless."

This figure is set to rise sharply in the coming years. As the first chart shows, the number of robots per 1,000 employees in China, as of 2013, was just 30 per cent of the level in North America, 11 per cent of the German figure, 9 per cent of Japan's tally and 7 per cent of that in South Korea.

Mirae argues that China's use of robots is tracing the path blazed by Japan a quarter of a century ago, and still has several years of rapid expansion ahead of it, as the second chart shows.

This concurs with forecasts from the IFR, which says China acquired 57,000 robots in 2014 but is likely to be buying 150,000 a year by 2018.

Mr Chadha, who calculates that robots will replace around 3.5m Chinese workers over the next five years, says: "The message that comes from the leadership is on improving productivity via automation. They are paranoid about doing things quickly, they believe they have got to because their competitors will do the same. (…)

At present, foreign companies still dominate the market for robots in China, with the likes of Japanese duo Fanuc and Yaskawa Electric, Swiss-Swedish group ABB and Kuka of Germany accounting for two-thirds of sales, although this is down from three quarters in 2009.

However, Mirae notes that domestic producers now have almost half the market share in more basic segments such as handling and dispensing, even as they are smaller players in higher tech areas such as assembly and welding.

Profitability for China's leading producers, which include HollySys Automation and Shenyang Siasun Robot & Automation, "is still depressed because of their aggressive pricing strategy and lack of expertise in core components manufacturing", Mirae says, although it expects the pricing differential to narrow as Chinese companies focus less on gaining market share.
US insurers have been put on notice over how the Obama administration's shake-up of pensions advice will hurt their businesses after a leading credit agency warned the reforms could put their ratings at risk.

Standard & Poor's cautioned in a report that a new "fiduciary" retirement standard published this week would hit sales of some of life insurance companies' principal products. (…)

Insurers are expected to be hit because the changes will apply to so-called variable annuities and fixed-indexed annuities — popular retirement products that generated about $190bn in revenues last year.

"This could meaningfully affect sales of VAs and FIAs in the near term," said Beth Campbell, an S&P credit analyst, of the new regime, which begins next April. (…)

Fitch, another big rating agency, highlighted the rules were "less onerous than expected" — although it was cautious about the implications for companies that sell fixed indexed annuities. (…)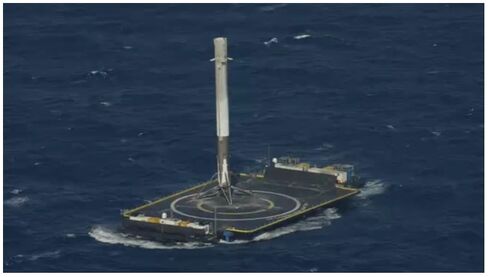 If you enjoyed this article, Get email updates (It's Free)