The total job openings rate stood at 3.7% during October, unchanged from September. It remained down from the record high of 3.9% in July. The private-sector job openings rate fell, however, to 3.9% from 4.0%, but was up slightly from last year's 3.8% low. In the government sector, the job openings rate held at 2.3% for the third straight month. (…)

The actual number of job openings declined 1.7% (+2.1% y/y) to 5.534 million, and has moved erratically sideways for over a year. Private-sector openings declined 1.8% (+1.7% y/y) to 5.022 million to the lowest level this year. Construction job openings more than doubled y/y, while the number in education & health services rose 12.4% y/y. Factory sector openings gained 3.5% y/y. On the weak side, professional & business services openings declined 19.4% y/y, while leisure & hospitality openings fell 5.0% y/y. Education & health services openings were off 1.6% y/y. Government sector job openings declined 1.3% y/y.

The total hires rate held at 3.5%, down from February's high of 3.8%. The private-sector hiring rate was stable m/m at 3.9%, and remained below the high of 4.2% reached in February. (…)

The number of hires eased 0.4% (-2.2% y/y) to 5.099 million in October. It was the lowest level since May. Private-sector hiring was little changed (-2.1% y/y) as jobs in leisure & hospitality increased 5.9% (-2.8% y/y). Construction employment rebounded 4.5% (4.5% y/y) following a sharp September decline, but factory sector hiring declined 2.9% (+2.7% y/y). The number of professional & business services jobs declined 5.6% (-3.6% y/y) and jobs in retail trade experienced a 3.5% decrease (-0.8% y/y). Government sector hiring declined 4.9% (-2.5% y/y). (…)
Poll: U.S. economic outlook unmoved so far after Trump win Donald Trump's shock White House win has not altered U.S. economic forecasts much, with economists in a Reuters poll expecting three rate rises by the end of next year based on little follow-through on most of the soon-to-be president's protectionist campaign promises.
(…) The expected burst of government spending has, however, not brightened prospects for growth, which is likely to meander between an annualized pace of 2.1 to 2.3 percent in each quarter next year, after notching 2.2 percent in the current quarter.

Analysts such as those at FT Advisors, for example, who have historically held some of the most bullish views, expect growth to peak at only 3.0 percent in the second quarter. (…)
Obviously, these 120 economists polled by Reuters were not part of the polls we showed yesterday:
Jim Clifton is Chairman and CEO at Gallup:
(…) Conventional wisdom — as reported in many major newspapers and media — tells us the U.S. economy is "recovering." Well-meaning economists, academics and government officials use the term "recovery" when discussing the economy, implying that growth is getting stronger.

The study, released today, finds there is no recovery. Since 2007, U.S. GDP per capita growth has been 1%.

The Great Recession may be over, but America is dangerously running on empty.
Think of our country as a company, America Inc., which has more than 100 million full-time employees, with about $18 trillion in sales and $20 trillion of debt. The most serious problem facing it is no growth. In addition, America Inc. has three soaring expenses threatening to bankrupt the company and its shareholder-citizens: healthcare, housing and education.

As this report notes, in 1980, these three sectors accounted for 25% of total national spending — today, they account for more than 36%. They also account for most of the total measured inflation over the same period. And without inflation in these sectors, real annual productivity — defined as GDP per capita growth — would have been an estimated 3.9% instead of 1.7%.

My own opinion is that America Inc. is too big to "turn around" like one would a company or any other organization. There is no quick fix to something this huge and complex. But there is a long-term fix, which is to get GDP increasing to 3% and higher while slowing the increasing costs of healthcare, housing and education.

When real growth returns, productivity will increase, and America Inc.'s empty tank will refill.
(…) Mr. Trump's pressure tactics won't take away Mexico's comparative advantage in labor-intensive manufacturing. In fact, it's become 10% cheaperto manufacture in Mexico thanks to the plunge in the peso that followed his election. His tactics will, however, encourage other companies to seek special arrangements, even at the expense of consumers and taxpayers.

Past protectionism was usually aimed at foreign companies, not domestic ones. Still, it's a useful guide to what awaits Mr. Trump. In 1977, President Jimmy Carter slapped restrictions on imported Japanese televisions to protect American producers. The result? As Japanese sales went down, South Korea's and Taiwan's went up. When those imports were restricted, imports from Mexico and Singapore went up. Japanese and Taiwanese companies began assembling televisions in the U.S. using imported subassemblies, which weren't restricted.

When Mr. Carter imposed limits on imports of shoes from Taiwan and South Korea, those countries raised the quality and thus value of the shoes they did sell. In industry after industry, the hoped-for job revival never happened; in some sectors, jobs went down. (…)
(…) On a visit to London, the supply-side guru claims the president-elect's policies will generate a much improved economic outlook through tax cuts. He adds that Mr Trump will moderate his tendencies towards protectionism and calls on the Federal Reserve chair, Janet Yellen, to "keep her monkey paws off my economy".

Mr Laffer, a member of Ronald Reagan's economic policy advisory board throughout his presidency, also says Mr Trump should welcome a strong dollar and not worry about a growing trade deficit. (…)
Meanwhile: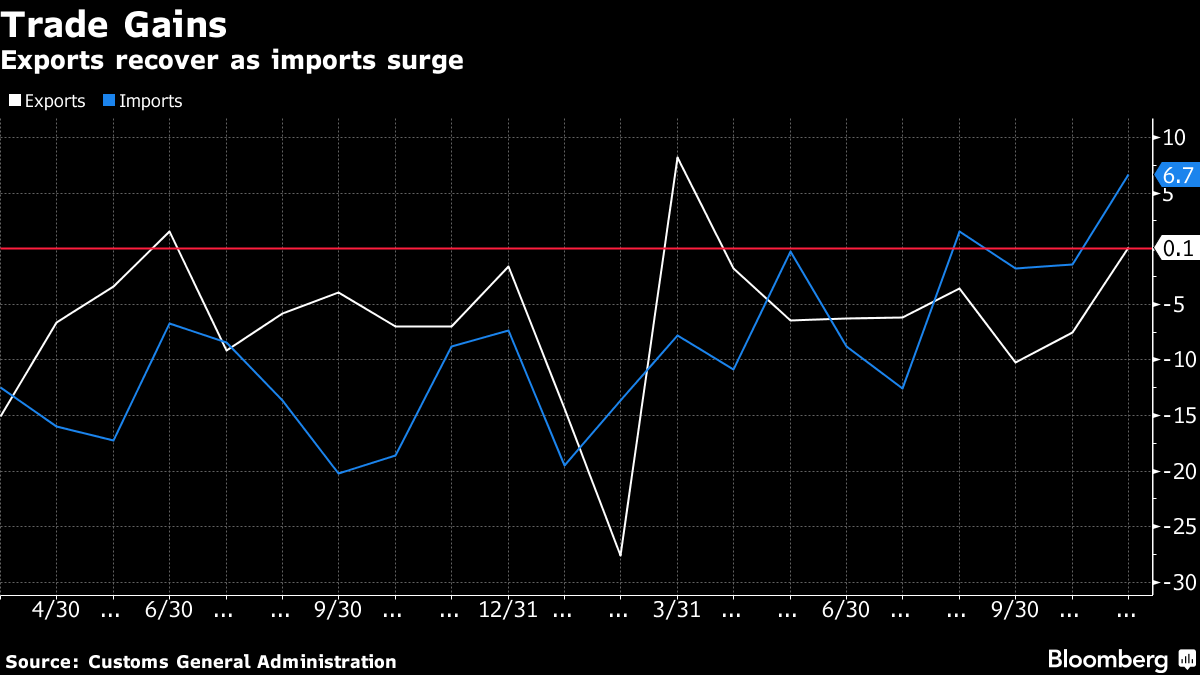 (…) "Currently, some local statistics are falsified, and fraud and deception happen from time to time, in violation of statistics laws and regulations," Ning Jizhe, director of the National Bureau of Statistics, wrote in a column for Communist party mouthpiece the People's Daily on Thursday. (…)
China's Banks Are Hiding More Than $2 Trillion in Loans Rampant use of an accounting sleight of hand means Chinese banks don't have to set aside capital to cover potential losses, sowing fears of a crisis.
In 2014, the Chinese city of Haimen on the mouth of the Yangtze River set out to build a large apartment complex and turned to Bank of Nanjing Co. for about $29 million in financing.

The bank was happy to oblige but it didn't call the money a loan, according to people familiar with the matter. It was added to Bank of Nanjing's balance sheet as an "investment receivable," a loosely regulated category of assets that allows bank officials to set aside little or nothing for potential losses.

Bank officials aren't shy about the accounting sleight of hand, which is rampant across China. The bank had about $39 billion in investment receivables in the third quarter, nearly as big as its loan portfolio, and profits have climbed by more than 20% a year.

As of June, 32 publicly traded Chinese banks had a total of $2 trillion in investment receivables as of June, up from $334 billion at the end of 2011, according to a tally by The Wall Street Journal of the latest available information from data provider Wind Information Co.

The investments are equivalent to 20% of the same banks' total loans in dollar terms, up from 6% at the end of 2011. The 32 banks have about 70% of all the banking assets in China. (…)

If Chinese banks were required to count their investment receivables as loans, the banks would need to raise as much as $212 billion in capital, estimates UBS analyst Jason Bedford. That is not far short of the $262 billion raised by all Chinese banks in 2015. (…)
If you enjoyed this article, Get email updates (It's Free)