Americans' daily self-reports of spending climbed to an average of $101 in February. This is the highest average for the month of February since 2008, when spending averaged $106. (…) But the January-to-February increase in 2017 is larger than usual, with this year's $13 bump outpacing the previous record $9 increases in 2008 and 2014. (…)
Consumers in households earning $90,000 or more annually spent significantly more in February than in January — $168 versus $142. This $26 month-to-month increase is one of the largest Gallup has found for this group in its nine years of tracking. (…)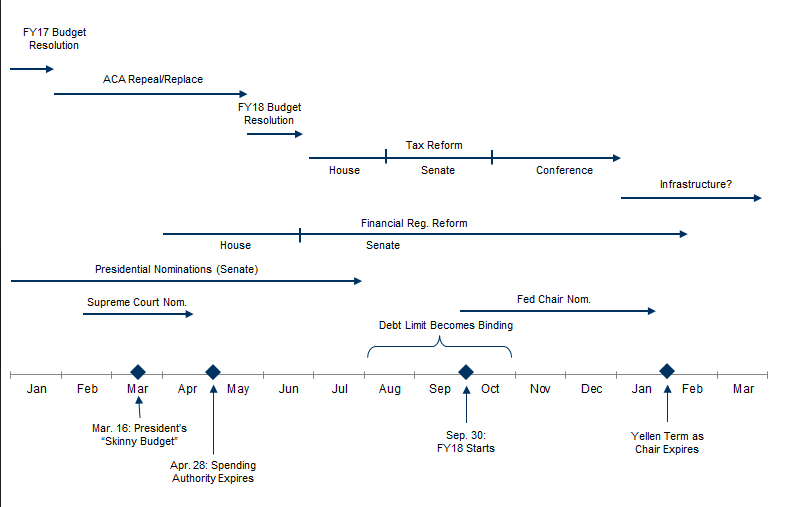 Riyadh lowered oil supply by 90,000 barrels a day from a month earlier to 9.78 million in February, according to a Bloomberg News survey of analysts, oil companies and ship-tracking data. It was the second month in a row that the world's biggest crude exporter pumped below its own target of 10.06 million barrels a day.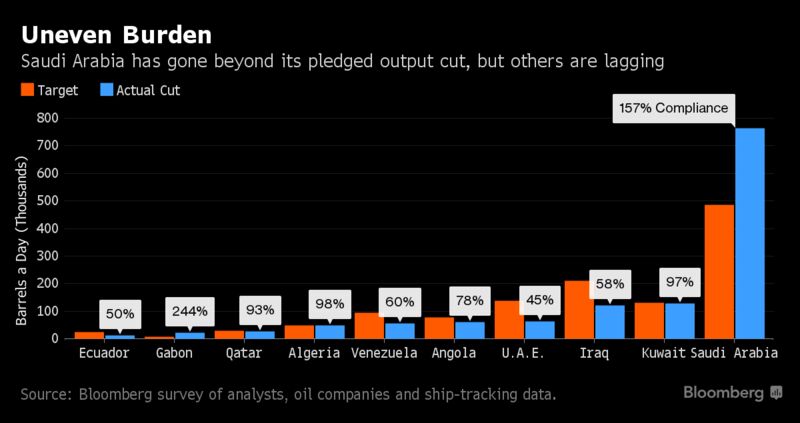 FADING: Trump trades & Dow Theory
From The Daily Shot:



The proportion of 'A-' and higher ratings in Fitch's global portfolio of sovereigns, corporates and banks remains well below the pre financial-crisis level and could fall further over the next couple of years as the balance of ratings outlooks has deteriorated, Fitch Ratings says.

Our sovereign portfolio has recorded some of the biggest moves, with the proportion of 'AAA' sovereigns dropping to 10% at the end of 2016, its lowest-ever level. Around 36% of the portfolio is rated in the 'A' to 'AAA' categories, down from 48% at the end of 2006 while 27% is rated 'B+' or below, compared to 20% in 2006. (…)

Our sovereign ratings also have the greatest share of negative outlooks on a net basis, at 21%. This suggests downgrades could outnumber upgrades by a wide margin. Pressures include a stronger US dollar, which is challenging for many emerging-market borrowers. Rising trade protectionism and economic nationalism could also hurt growth and boost inflation. (…)

The proportion of corporate ratings in the 'A' to 'AAA' categories has dropped to 20% from 30% over the last decade, but unlike sovereigns the proportion rated 'B+' and below has only ticked up by 1 percentage point. Instead ratings have become increasingly compressed in the 'BB' and 'BBB' categories.
The downward shift reflects a mix of longer term and cyclical trends, as well as a willingness by companies to run at higher debt levels in an era of historically low borrowing costs. (…)

Financial institutions, which have historically had a bigger share of high investment grade ratings, have seen the proportion of 'A' to 'AAA' category ratings slip to 39% from 53%. (…) The trend seems set to worsen, as a net 11% of financial institution ratings outlooks were negative at end-2016, driven largely by outlooks on emerging-market banks, which themselves often reflect the outlooks of their sovereign.
If you enjoyed this article, Get email updates (It's Free)