August closed flat, flirting with its recent highs. But here comes September, the statistical devil, up only 45% of the times since 1964 averaging –0.4% (Callum Thomas info@topdowncharts.com):
This chart from LPL Financial (via The Daily Shot) gives different time breakdowns:
The March-September period has been the second weakest 6-month period for the S&P 500 Index since 1950, the first being April-October.
But the S&P 500 Index is up 10.6% YtD, in spite of a lousy economy, lousy politics, lousy weather.
Last 6 months:
housing market very weak;
auto sales very weak;
non-residential construction pretty weak;
manufacturing weak;
employment growth slowing;
wage growth slow;
consumer spending weak;
inflation weak…
Yet, S&P 500 companies had EPS growing 15.3% YoY in Q1 and +12.1% in Q2 on a 5.2% revenue growth rate. Trailing 12m operating earnings have reached $126.00, up 9.5% YoY and +7.4% since December 2016. Don't care about operating earnings? Trailing 12m GAAP EPS are up 19.7% YoY and +10.0% since December. Q1'17 GAAP EPS rose 26.5%, jumping another 16.2% in Q2.
Every S&P 500 sector is showing good earnings growth this year, as well as rising margins (except Consumer Discretionary's margins). Impressive.
So far in Q3, 114 companies have pre-announced Q3 and 43 (38%) are positive, more than at the same time during Q2'17 (41 or 32%) and during Q2'16 (33 or 29%).
So while the economy and the Trump team have all failed to deliver this year, corporate America has kept delivering and seems poised to surprise again in Q3.
If earnings keep rising amid such a slow economy and inflation remains subdued, the Fed could very well step to the sidelines for a while. As you might have noticed, September to March and October to April have been the best 6-month periods over the past 67 years…
Too bad equities are not cheap, though not bubbling as many pretend.
Calendar year EPS are expected at $131.65 in 2017 (+11.5%), which would reduce the Rule of 20 P/E to 20.4 from its current 21.2 level assuming inflation stays at 1.7%.
The S&P 500 Index is sitting on its 50-week m.a. (still rising but barely), is 1.6% above its 100-d m.a. (still rising) and 4.3% above its also rising 200-d m.a..
September is also important because it is back-to-school season which often sets the stage for Thanksgiving and Christmas spending. Consumer spending has been rather slow this year even though consumer sentiment is just about as good as it gets:
Consumers' willingness is strong but their capacity to spend is limited by inflation on top necessities: since 2015, inflation is +6.4% on housing, +7.9% on medical care and +9.4% on rent while total CPI is +3.9%.
Housing-related and health-related services take the lion's share of Americans' spending budget (chart from MarketWatch). When inflation on these categories runs 2x or 3x as fast as total inflation, discretionary spending gets squeezed out.
More significant, and worrisome, is that real consumer expenditures have been growing much faster than disposable income during the past 16 months, bringing the savings rate down to very uncomfortable levels. Between March 2016 and July 2017, real expenditures have increased 4.1% against a 1.3% gain in real income and the savings rate has collapsed from 5.7% to 3.5%.
Americans have only saved as little as currently just before the 2001 recession and during the housing boom leading to the Great Financial Crisis. In effect, Americans have not deleveraged at all with household liabilities now exceeding their 2008 crisis level.
The last 2 time consumers were as comfortable as today were in 2007 and 1999…The savings rate was 2.5% in November 2007 and 3.5% in September 1999. Real expenditures collapsed shortly thereafter…
Americans are upbeat largely because jobs have been easier to find and gas prices are low, both conditions that are changing for the worse. Employment was growing near 2.0% in early 2016, 1.6% in early 2017 and 1.4% in August without any offset from higher wage growth. The slowdown in labor income growth could thus get aggravated by rising inflation, particularly energy prices, during the most critical months of the year with consumers have not much of a savings buffer to absorb the shock.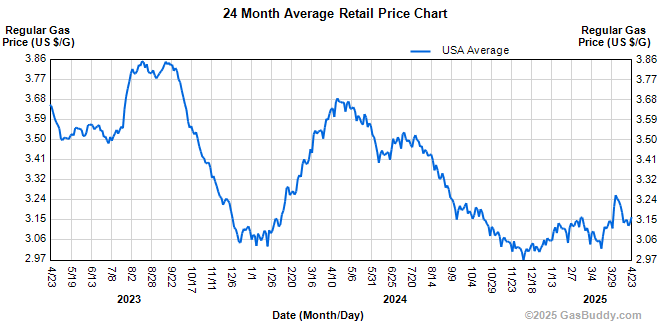 So here's riskier September with this rather puzzling menu:
Equities are on the expensive side of the ledger but not bubbly.
Strong corporate profits are helping reduce the overvaluation.
The economy is in muddling through mode and inflation remains subdued.
Such conditions could keep the Fed quiet for a while longer.
This environment could keep supporting high equity prices much like between 1963 and 1965 when P/E ratios ranged between 18 and 19 (and the Rule of 20 P/E around 20) while profits grew 40%, inflation averaged 1.4% and interest rates were stable.
However, the U.S. economy was experiencing strong sustained growth then with a thriving consumer enjoying 4-7% real income growth and sitting on a 10% savings rate.
Today, the main pillar of the economy is very fragile. Given current indebtedness, low savings and slow income growth, consumer expenditures are highly vulnerable to anything that could hurt consumer confidence, right when we enter the most important spending period of the year.
This market is on a tight rope, seemingly well balanced by strong profits and slow inflation. Can it make it through the fall without a fall?
If you enjoyed this article, Get email updates (It's Free)