Coming back to yesterday's release because inflation trends are central to the current Fed policies, consumer real income as well as financial markets valuation.
October core CPI data were higher across the board. Same for the last 3 months vs the previous 3 months as this Cleveland Fed table shows. Core CPI is +2.0% annualized in the last 3 months from +1.2% in the May-Jul period. The trimmed-mean CPI is also +2.0% in the last 3 months while the median CPI is +2.8%.
On a YoY basis, all CPI measures are in the 2.0% range…
…while the core PCE deflator is back below 1.5%. The core PCE deflator for October will be released at the end of the month but the Cleveland Fed's Inflation Nowcasting model calculates +0.18% MoM in October and +0.11% in November which would bring the YoY change to +1.5% in November.
Real weekly earnings growth is now barely positive (+0.4% YoY in October) but real expenditures keep rising almost 3.0% (and retail sales +4.6%) as consumers have considerably dissaved during the last year.
Hoping further dissaving to save the day? The odds are not favorable:
The Fed could well be about to prove right on inflation but unless the economy (i.e. employment and wage growth) picks up, this also means squeezed real spending power, right when savings are depleted and interest rates are rising on a highly indebted consumer. Here's the trend in employment growth:
And this ain't nothing to incite further dissaving:
The Republican tax plans are suddenly looking a lot more like health-care bills, with provisions that may affect coverage and increase medical expenses for millions of families.

The House version of the tax bill, which President Donald Trump endorsed on Tuesday, would end a deduction that allows families of disabled children and elderly people to write off large medical expenses. The Senate plan would repeal the Obamacare requirement that most Americans carry insurance, a move that insurers promise would raise premiums in the nationwide individual insurance market. (…)
GOP Sen. Johnson Opposes Tax Plan, Undermining Effort Republican Sen. Ron Johnson said he opposes the Senate tax package, saying it unfairly benefits corporations more than other types of businesses. His position could undermine the Senate's efforts to pass a tax plan by early December.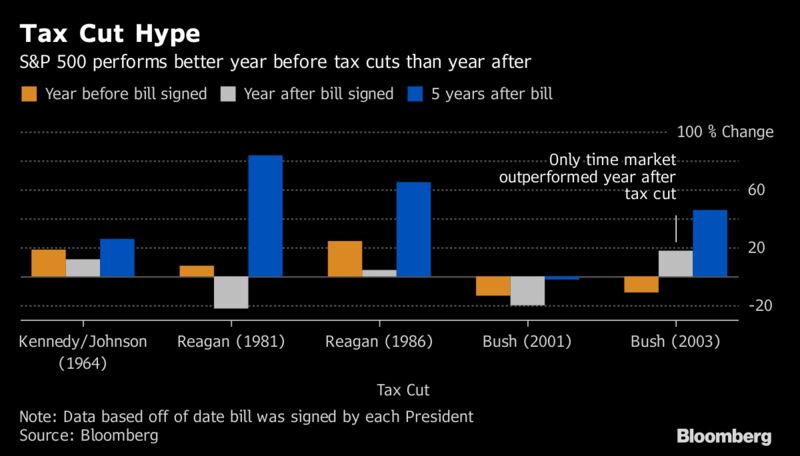 (…) Fund managers cut cash holdings to 4.4% of their portfolios in November, down from 4.7% a month earlier and the lowest level since October 2013, according to the bank's latest fund manager survey. The level of cash fund managers hold in their portfolios is a sign of investor sentiment; lower levels indicate investors are optimistic and willing to take on more risk. BAML's survey also showed roughly 16% of investors are taking on more risk than normal, a record high.

At the same time, nearly half of all fund managers surveyed in November said equities are overvalued–also an all-time high. (…)

The slip in cash holdings this month takes U.S. stocks out of "buy" territory, BAML said. The bank views cash as a contrarian indicator, and the steady decline could signal investors are growing too complacent. Still, cash levels haven't fallen enough to indicate it's time to sell. That would happen if the average cash balance fell below 3.5%, they say.
FYI: This was yesterday:
Airbus, Boeing Land More Than $75 Billion in Plane Orders Airbus and Boeing secured more than $75 billion in single-aisle plane commitments, demonstrating unrelenting appetite for their most popular planes from discount carriers.
Today:
Jumbo pickle: Dubai Airshow
As this year's show draws to a close today, salesmen at Airbus and Boeing, the world's two largest planemakers, are totting up their orders. Despite a record sale of narrow-bodied Airbus jets, those for larger wide-bodied planes have been worse than expected. Boeing sold 40 of its 787-series jets to Emirates, Dubai's flag carrier, instead of the 100 it was hoping for. Airbus, meanwhile, wanted to persuade the same airline to buy 38 more A380 superjumbos (it already operates 100). But no orders arrived because Airbus could not guarantee it would continue production for another ten years; it might shutter those factories much sooner. Airlines now value fuel efficiency over heft. Even producing just eight a year, Airbus could run out of orders for the A380 by 2019. With the production of the passenger version of Boeing's original 747 now essentially finished, the end of the jumbo-jet age looks nigh. (The Economist)
If you enjoyed this article, Get email updates (It's Free)