U.S. Business Prices Rose Broadly in November A gauge of U.S. business prices rose across a broad range of goods and services in November, a signal of building price pressures at a time when inflation has remained puzzlingly low.
The producer-price index for final demand, which measures changes in the prices that U.S. companies receive, advanced 3.1% in November from a year earlier, the biggest jump in nearly six years, the Labor Department said Tuesday.

Producer prices rose 0.4% in November for the third consecutive month. Energy prices, which grew 4.6% last month, boosted the overall month-over-month rise in producer prices. Even when excluding food and energy and a volatile category known as trade services, prices businesses charged were up 0.4% in November from a month earlier. (…)
Haver Analytics' Robert Brusca refuses to see an inflation threat in this PPI report:
Core and headline PPI 'Final Demand' inflation are now moving up together. Both series are more or less sequentially. Headline inflation rises from 3% over 12 months to 3.2% over six months to 5.4% over three months. Core inflation logs 2.4% over 12 months, then is more or less steady at 2.3% over six months and then rises to a pace of 4% over three months. The main question of interest is this: "will the Fed find this vexing?" The correlation between the PPI and the CPI yields an R-Square fit of 0.88 which means that PPI can explain 88% of the variance is the CPI headline- impressive. But there the magic ends. When we compare the core PPI to the core CPI, the R-Square falls to essentially zero- no explanatory power of the PPI core for the CPI core.

Still, I doubt that the FOMC will write off the PPI completely. And remember that the Fed actually targets the PCE where inflation is even lower than in the CPI framework. However, in the U of M consumer confidence report this month, there was a slight uptick detected in inflation expectations (which are nonetheless at extremely low historical levels). And in the last employment report, we saw that even with continued and unexpectedly strong job gains average hourly earnings trends remain remarkable docile. On balance, the PPI simply does not fit into the main inflation picture painted by other variables. It is a square peg in a round-hole world. It simply does not fit anywhere.

One additional reason to 'write off', the PPI is the transitional behavior of oil prices which are on the rise again with energy costs busting higher by 4.6% in November and gaining at a 36% annual rate over three months. When there is such clear distortion to the trend, it is good to step back and gain some perspective. Final demand goods core inflation is actually showing less acceleration than final demand core overall with services and construction factored in. For the core goods measure, inflation transits from 2.4% over 12 months dropping to a 2% pace over six months then gaining to an elevated but more modest 3.2% pace over three months compared to the 4% pace of the overall core. Still, services, trade, and transportation & warehousing are sectors showing inflation building momentum at the PPI level. Construction is an exception.

Intermediate goods trends do not demonstrate sequential gains generally but do show that three-month inflation rates are higher than 12-month gains, except for construction. (…)
"When we compare the core PPI to the core CPI, the R-Square falls to essentially zero- no explanatory power of the PPI core for the CPI core."
This chart seems to suggest that, other than between 1990 and 2002, core CPI has been pretty much in sync with core PPI
Here's the YoY chart, also disproving Brusca's point:
Let's break the recent PPI into total and core:
Total PPI-Final Demand has been up 0.4% MoM in each of the last 3 months; 3-m SAAR: +5.4%. A lot of it is Energy.
Core PPI-Final Demand is up at a nearly same monthly pace; 3-m SAAR: +4.0%.
PPI-Core Goods has accelerated sharply in the last 3 months: +3.2% SAAR. Same with Services: +4.3% SAAR.
The pipeline of intermediate goods and services is also showing sharply accelerating inflation.
From Markit's latest PMI surveys:
Average prices charged by [U.S.] manufacturers rose further in November, with the pace of inflation accelerating to the fastest in almost four years. Anecdotal evidence suggested the increase was due to greater cost burdens which were largely passed on to clients. Input price inflation also quickened since October and was steep overall.
Average prices charged for services increased further in November, with the rate of inflation accelerating. Panellists stated the rise was due to higher input costs which were passed on to clients.
[Composite PMI]: In terms of prices, the upturn continues to show signs of gradually feeding through to higher inflationary pressure. Average selling prices for goods and services showed one of the largest increases recorded over the past four years, linked to rising cost pressures.
Markit analysed price pressures throughout its global PMI reports:
Average factory selling prices showed the largest monthly rise since May 2011, often as a result of firms needing to pass higher costs on to customers. Average input prices also showed the largest increase since May 2011.

However, many price hikes were again associated with suppliers being busier, and therefore enjoying a sellers' market as demand often outstripped supply. Average suppliers' delivery times have been lengthening to the greatest extent since 2011 in recent months, albeit with some reduction in the number of delays in November.

While longer delivery times have in part been the result of hurricane disruption in the US in recent months meaning delivery times are in effect lengthening more than current output growth would normally suggest would be expected, November brought signs that global input cost inflation may be increasingly driven by demand outpacing supply.
Time will tell if the hurricanes explain most of the recent hikes but corporations throughout the world are now saying that they are able to pass their cost increases, including energy, on to their customers. So even the so-called "transitory" costs increases, including energy (are recent increases really transitory?), are being passed on to the corporate end users because "global demand is now outstripping supply".
Yesterday's NFIB report showed that small businesses are also increasing prices more liberally:
We shall see if these higher corporate costs get passed on to the true end users, the consumers. If so, we will need to worry a lot more about inflation and its impact on real income, interest rates and equity valuations. If not, we will need to worry about profit margins.
Here's a chart that shows both inflation and margin pressures: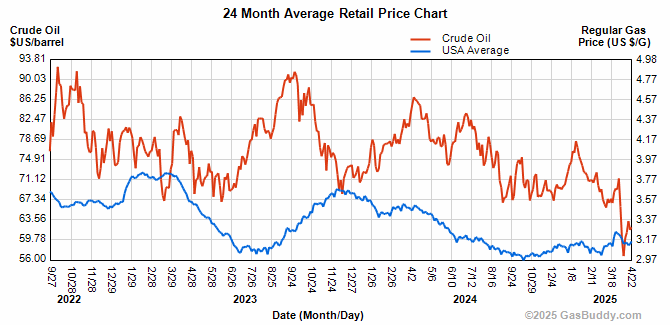 Crude oil prices are up 31% since June and 110% since January 2016. Yet core CPI is up only 0.8% and 3.5% in each respective periods. Somebody has been absorbing higher transportation and heating bills.
This morning, the November CPI was reported up 0.4% MoM (+2.2% YoY) but core CPI was up only 0.1% (+1.7%). Last 3 months, core CPI is up 1.6% a.r., the same pace as the previous 3 months. Core Goods prices declined 0.1% in November (-0.9% YoY). They have declined in 6 of the past 7 months at a –1.4% annual rate. It would appear that manufacturers and service providers are able to pass their costs increases on to their corporate clients but wholesalers and retailers are not due to heavy competition at the consumer level.
This next chart (which includes November data) plots Core CPI inflation minus Core PPI. Obviously not a perfect measure for margins but the trend is interesting and increasingly worrisome, especially if we presume that opportunities to trim operating costs (labor, SG&A, interest)are much less now than during the last 7 years.
Meanwhile, the GOP is deflating:
Moore over: Democrats win in Alabama
Republicans must come to terms this morning with Doug Jones's victory, by 49.9% of the vote to 48.4%, for the Senate seat. Mr Moore, the Republican incumbent, was once popular there, and had received the backing of President Donald Trump. But accusations of sexual impropriety against nine, then mostly teenage women, took their toll (Mr Moore denies the allegations). Mr Jones threaded a difficult needle. Black voters turned out in droves and Mr Jones won 96% of their votes. He also appears to have flipped some white suburbanites. White evangelicals—Mr Moore's core supporters—comprised a smaller share of the turnout than usual. Some of them stayed home, or even voted for Mr Jones, despite vehemently disagreeing with his pro-choice position on abortion. The result leaves Mr Trump's party with a single-seat majority in the Senate. If the president found it difficult to pass legislation this year, it is about to get tougher. (The Economist)
It should also be noted that per the exit polls, 51% of Independent voters went Democrat compared with 23% in the presidential election.
If you enjoyed this article, Get email updates (It's Free)